Access
Control
Access Control is defined as the selective limiting of access to a building, room or resource. No one can be allowed unrestricted access to any area they wish. When dealing with an area that must have restricted access conditions, access control methods must be utilized. The most common form of access control is a lock and key. Only those with the key are allowed access to the item or area that is locked. But physical keys can be lost or copied, thus limiting their usefulness. The best thing to do would be install an electronic access control system that uses some form of biophysical trait as a key or a password that is allotted to each individual.

This form of access control is ideal when dealing with an area that has a large number of authorised users, but still needs to be guarded against unwanted intruders. Each person who can be allowed access can use their fingerprint, retinal scan, voice pattern, a physical key card or a password to gain access. This means that any information regarding the people who have access and when they access the said area can be monitored and controlled in real time.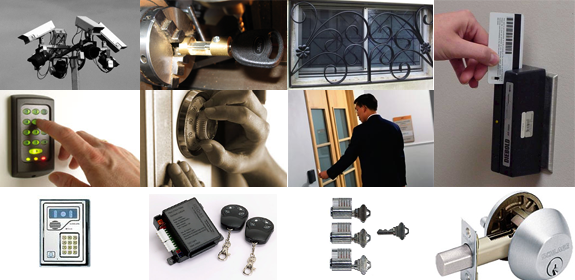 The rising popularity of wireless technology allows supervisors an unrivalled ease of access to the security system control panel, since it can be operated from any mobile device with the right authorisation. Such a platform would allow one to even modify the rules of access individually and can be useful when someone forgets their password and it needs to be changed. An entire lockdown can also be initiated at the click of a button, allowing no one in or out of the security blanket.

Irvine Locksmith Services has a division that specializes in installing and monitoring access control systems with great results. We have experience in designing access control systems for industrial and corporate organisations where the number of separate users is in the thousands and their access logs are used to calculate hours worked and salaries. We also have a number of clients who have installed these security solutions in their homes to increase the level of safety that their home enjoys in order to keep their family safe.

At Irvine locksmith services, our monitoring center is active 24 X 7, and any irregularities are spotted immediately and corrective measures can be taken. The importance of security at home and in the workplace gives us the need to have a security expert on call at all times to tackle any faults or glitches in the system at your location. Call us on our hotline, and you will have a fully equipped security expert with you as soon as possible. He will be able to deal with any issues that might crop up when using an access control system and can make repairs or modifications as needed.

Irvine Locksmith Services has a very competitive price range and can offer better value for money than almost every other locksmith service out there. With a number of satisfied customers all over Irvine, we are the ideal choice to deal with any security needs that your office or home has. We are a fully licensed and bonded company and so you can trust us to provide the best possible service at the most reasonable rates for you.
OUR SERVICES

Automotive Services
Residential
Commercial