Ignition
Repair
Many people in the prosperous city of Irvine in California drive sophisticated cars with all the latest gadgets and innovations. These are apart from the common ones like satellite navigation and steering control. There are GPS enabled satellite phones, parking assistance that helps park your car automatically using your on-board computer and the GPS system. Some cars come equipped with climate control, automatic access to bars, TV, overhead lights for reading, etc.

Whether your car is a modern technological marvel or a beloved older model, you might face problems with the ignition. There are some makes and models that present frequent problems with the ignition. Whenever and wherever you get stuck because your car doesn't start, you need the services of an emergency automobile locksmith. If you find yourself in such a predicament, call us at Irvine Locksmith Services and we will dispatch our trained car key locksmith to help you get your ignition key repaired or replaced as early as possible.

Most cars that suffer from ignition failure either have issues with the spark plug or the car key does not match the original shape and size due to constant usage, and wear and tear. Over the years repeated usage dulls the edges and bit-by-bit, the very shape of the car key changes. This presents a problem when one fine day you find that the ignition key does not start the car. The only solution in this case is to replace it immediately, and the best people for that job are Irvine Locksmith Services.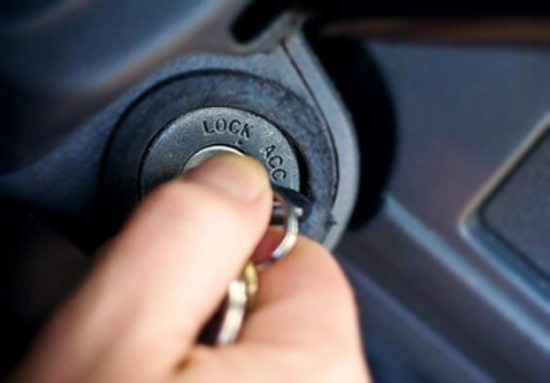 Quick, Efficient & Reliable: We at Irvine Locksmith Services pride ourselves on our speed with which we reach and help our customers. All you need to do is place a call to us at any time of the day, and within minutes, you will have one of our car key specialists with you, to get you going. All our key specialists are trained in replacement and re-fabrication of over-used or lost keys for cars of different types and makes. Since there are a variety of keys in the market, each with its own working mechanism depending on the manufacturer, you need someone with specialized training to tackle the problem of replacing your key.

Timely and Convenient: When you are stranded outside your home and your car does not start, it can prove an extremely expensive option to have your car towed to an auto-mechanic or your car dealership for service and repair. They usually charge customers extra if the car has to be towed and also might take longer for delivery of any spare parts. Instead, place a call to Irvine Locksmith Services and we will have our specialist at your exact location as soon as we can. They will bring all the tools and parts required for a speedy replacement and repair of your car's ignition key, and will have you on your way in no time at all.

Irvine Locksmith Services provide all the residents of Irvine, CA with the quickest, cheapest and safest option when faced with a car that does not start. No matter the time, the complexity of the repair issue, we can give you an assurance that all your starting problems are at an end. .
OUR SERVICES

Automotive Services
Residential
Commercial