Motorcycle
Locksmith Services
The number of people who ride motorcycles, when compared to how many people own and drive cars seems a very small and insignificant figure in our country. That is because cars are considered safer, but car drivers can never know the thrill of riding down a road with the wind in your hair and a powerhouse between your legs. Consequently, motorcycles being less popular than cars, owners have to face some problems when services and repairs are needed. Since there is a relatively smaller market for bikes, owners struggle to find trustworthy and efficient motorcycle locksmith services and especially so when they lose their motorcycle keys.

Motorcycle locksmith services are considerably faster than car keys fixing, because of the less complex mechanism. When you call us with a problem with your motorcycle keys, our trained motorcycle locksmith arrives with the necessary tools and helps you with a replacement on the spot. But when the keys are lost, or if it is a transponder equipped motorcycle key, then it becomes more challenging to find a replacement without expert motorcycle locksmith services. So, call us at Irvine Locksmith Services and we will arrive within minutes of your call to help you.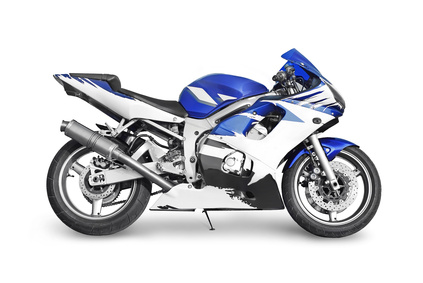 Irvine Locksmith Services is the best motorcycle locksmith services in the city of Irvine and it helps motorcycle owners dealing with lost keys or ones that need replacement due to wear and tear or a defect. We are well-equipped to handle all the needs of motorcycle key replacement. Apart from stocking blank keys from all major motorcycle brands, we also possess keys that have transponder chips embedded in the key head. Proper programming of this chip is required to start the engine after the key is turned. This custom programming of the chip can be accomplished by our crack team of automotive key specialists, on-site.

If you find yourself stuck away from your home and have lost your motorcycle key, then other than pushing your vehicle all the way to a garage or your home, your only viable option is to call a motorcycle locksmith service. When you call us on our hotline with an emergency, we dispatch our motorcycle key specialists who will be with you in minutes, on site, to help you. The key specialist's van is equipped with all that is needed to carry out all key replacement tasks at the same location.

We are reliable, efficient and you can trust to help you in case of emergencies as we are fully licensed and bonded. Our many years of experience in the motorcycle locksmith services industry have helped us to become well-organized which in turn helps us to dispense our services in an efficient manner, at quite reasonable rates. So the next time you lose your motorcycle keys trust us to do what needs to be done to get you your keys repaired or replaced. We at Irvine Locksmith Services pride ourselves on our reputation and so you can rely on us to be trustworthy and reliable...
OUR SERVICES

Automotive Services
Residential
Commercial