Home Access
System
One of the best ways to protect your home and your family from burglars and vandals is to install proper security. The home access control system allows access to only those you trust with the codes or a key card, as the case might be. It is also equipped with an alarm that alerts you when there is an attempt to tamper with the locks, and an optional trigger that will notify the security company and the local police in case of any break-ins. The modern residential locksmith is well-versed in all these different locking systems and their mechanisms.

Just like every other aspect of our lives, technology has crept into our home security systems too. Irvine Locksmith Services offer reliable services for installing such home access control systems. There are many methods to controlling access to your home, like keycard entry or through numbered codes. Depending on your needs and preferences you can install one of these home access systems, along with security cameras and motion detectors. These access control systems can be used for limiting access to your home from all areas like the front door, the garden, the back door or the kitchen and even the terraces or balconies of the upper floors.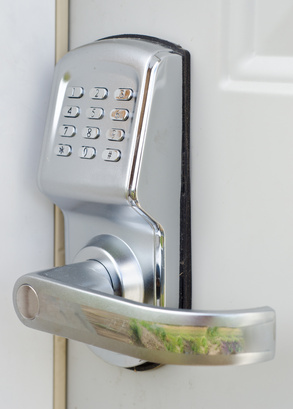 When you have opted for a keycard access, there is a chance of the card getting lost, or getting corrupted due to wear and tear or misplaced, which means that you will have to get a replacement. If you call us for a replacement for your access control system keycard, our trained residential locksmith will arrive at your doorstep and get a keycard ready for you instantly. If you decide to go with a numbered panel that limits access, there is the possibility of it being hacked into, or the system getting jammed due to some hardware problem. There is also the risk of you forgetting the access code and entering the wrong sequence which might lock you out.

We serve clients in and around Irvine and our trained locksmiths can be dispatched immediately when you call us with a problem. Our residential locksmiths travel with all the necessary tools in the fully outfitted van and so can fix the problem whatever it is. If you are in need of upgrading your home security or want to install an access control system, call us to schedule an appointment or for a quote. We offer a bouquet of services at quite reasonable costs and our reputation and experience means that you, as our customer can rely on us for all your locksmith needs.

We are a reputed, fully licensed and bonded locksmiths company, offering automotive, residential and commercial locksmith services. So you can trust to give our best when it comes to securing your home from intruders. If you are ever in a situation where you need emergency residential locksmith services, call us on our 24 hour hotline, and we will send our trained locksmith to your home within minutes of your call, anywhere in Irvine.
OUR SERVICES

Automotive Services
Residential
Commercial